Exploring Pai: A Hidden Gem in Northern Thailand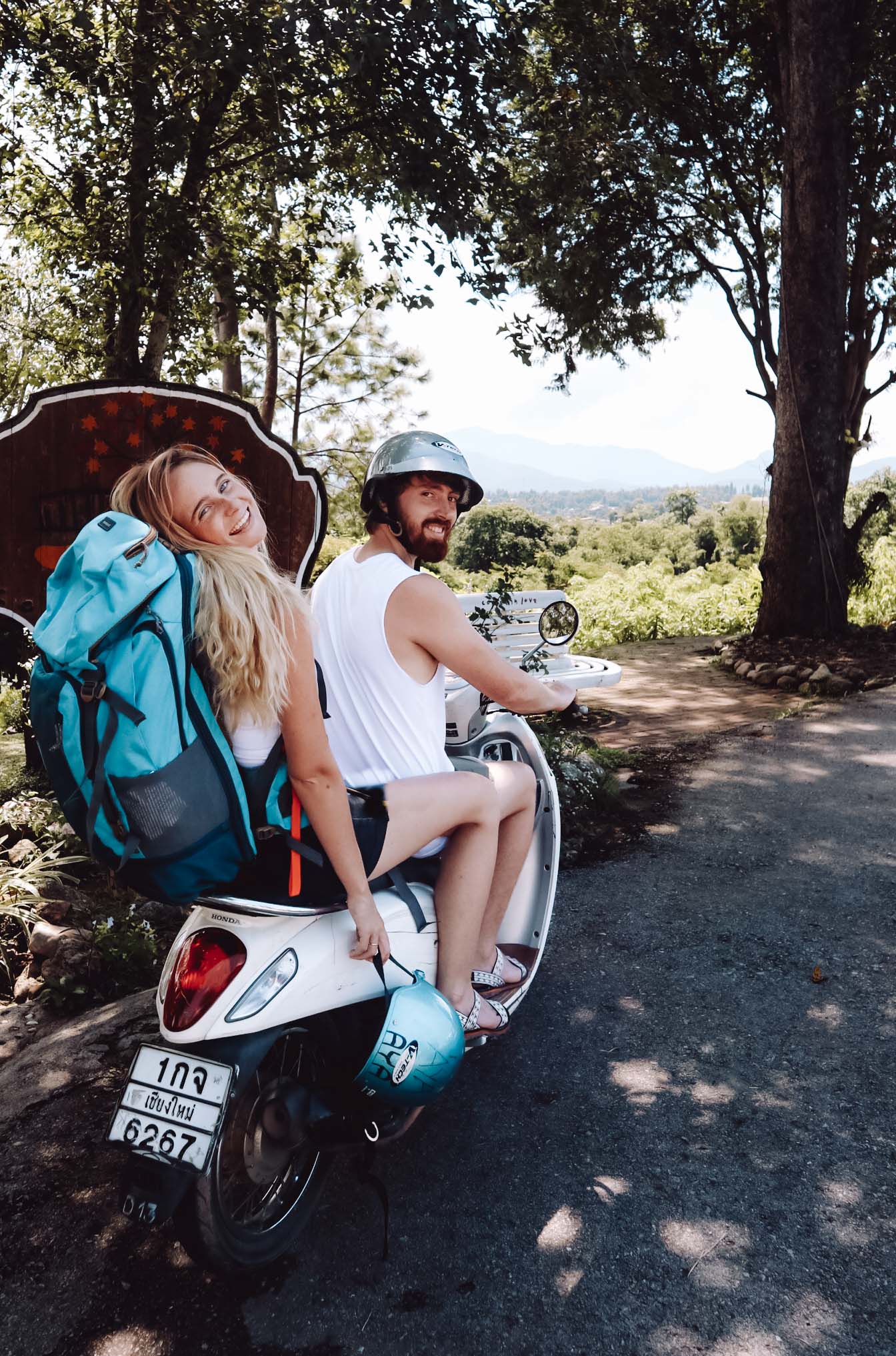 Nestled in the picturesque mountains of northern Thailand, Pai is a captivating destination that offers a unique and enchanting experience for travelers. Far away from the hustle and bustle of city life, this charming town provides a perfect escape into nature's embrace. From its stunning landscapes to its vibrant cultural scene, Pai has much to offer to those seeking an authentic and off-the-beaten-path adventure. In this blog, we will delve into the reasons why people should visit Pai and discover the allure of this hidden gem in Northern Thailand. Don't forget to download our complete guide to Bangkok and Northern Thailand! An absolute must when planning your next travel adventure.
Natural Beauty: Pai is blessed with breathtaking natural beauty that will leave visitors in awe. Surrounded by lush green mountains, cascading waterfalls, and serene hot springs, the town is a paradise for nature enthusiasts. Explore Pai Canyon, a series of narrow ridges and cliffs that provide stunning panoramic views of the surrounding countryside. Take a dip in the refreshing waters of Mo Paeng Waterfall or indulge in the healing properties of the Tha Pai Hot Springs. The natural wonders of Pai are sure to leave a lasting impression.
Peaceful Atmosphere: One of the most appealing aspects of Pai is its tranquil and laid-back atmosphere. The slow-paced lifestyle and friendly locals create a welcoming environment that allows visitors to unwind and connect with their surroundings. Whether you choose to relax in one of the many hammocks scattered throughout town or take part in a yoga retreat, Pai offers the perfect setting for rejuvenation and self-discovery.
Cultural Richness: Pai boasts a vibrant cultural scene that is deeply rooted in its local traditions. The town is home to several ethnic minority groups, including the Lisu, Lahu, and Shan, each with their distinct customs and traditions. Visitors can immerse themselves in the local culture by visiting the Pai Walking Street Night Market, where they can savor delicious traditional cuisine, shop for unique handicrafts, and enjoy live music performances. Engage in a conversation with the locals and gain insights into their way of life, making your experience in Pai truly enriching.
Adventure and Exploration: For the adventurous souls, Pai offers a wide range of thrilling activities. Rent a motorbike and embark on a scenic road trip along the famous Pai Loop, which takes you through stunning valleys, rice fields, and mountainside villages. Explore the Pai River on a bamboo rafting excursion or go hiking in the nearby mountains, discovering hidden trails and viewpoints along the way. Pai's adventurous spirit ensures that there is always something exciting to discover for those seeking an adrenaline rush.
Artistic Vibes: Pai has long been a haven for artists and creative individuals, evident in the town's vibrant art scene. Numerous art galleries and studios showcase the works of local painters, sculptors, and craftsmen. The Pai Circus School offers circus and acrobatic workshops, providing a unique opportunity to learn something new. The artistic vibes in Pai inspire creativity and foster a sense of community among locals and visitors alike.
Pai, with its awe-inspiring landscapes, peaceful ambiance, rich cultural heritage, and endless opportunities for adventure, is a destination that should be on every traveler's list. Whether you seek a retreat into nature, a cultural immersion, or an artistic escape, Pai offers it all. So pack your bags, embark on a journey to this hidden gem in Northern Thailand, and let Pai captivate your heart and soul with its unspoiled beauty and charm. Don't forget to download our complete guide to Bangkok and Northern Thailand! An absolute must when planning your next travel adventure.