While staying at Africamps we decided to go explore the surrounds so we grabbed our hiking gear and set off into the mountains.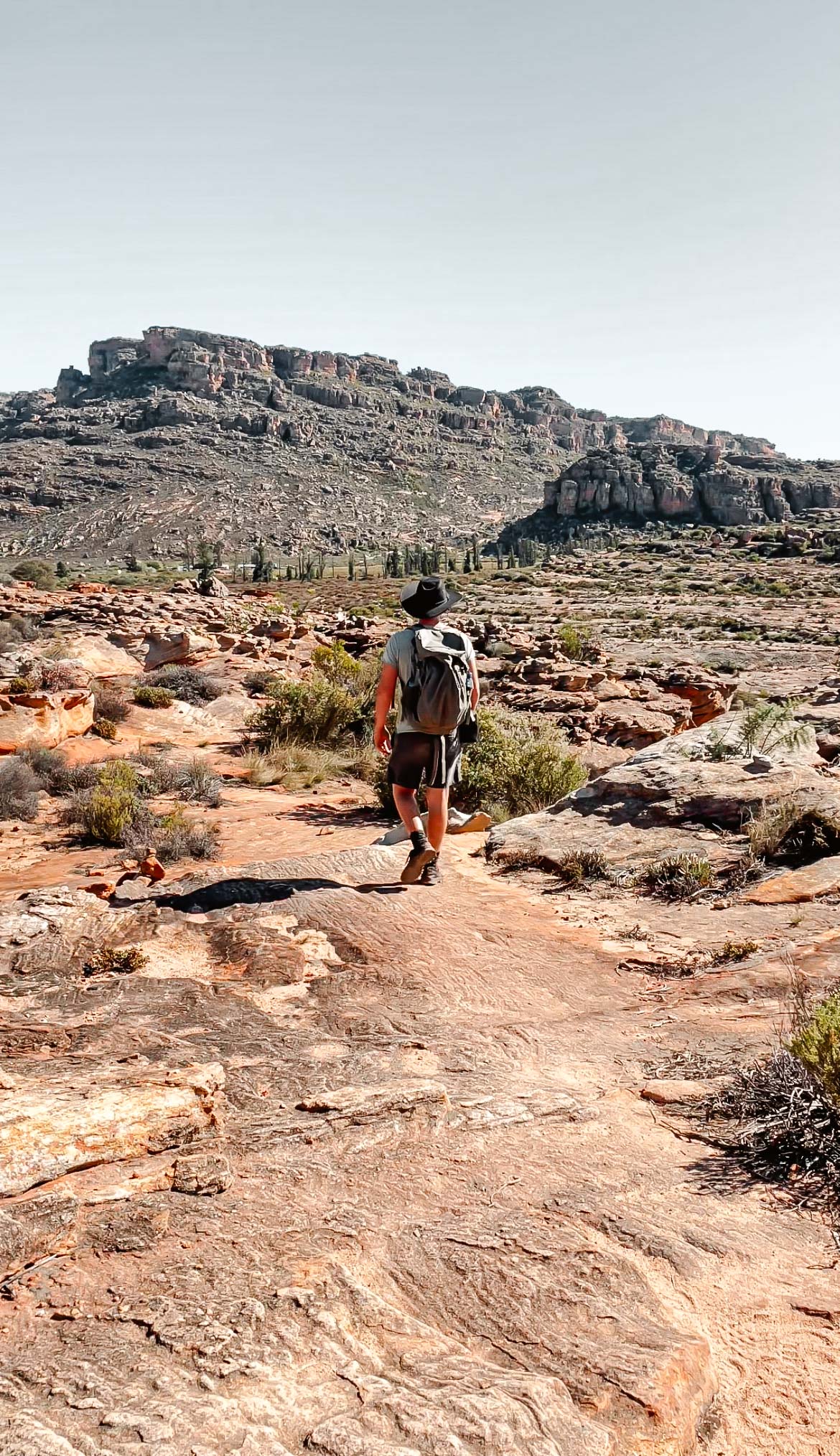 We followed the waterfall hiking path of 1.5km through the incredible Cederberg landscape, which looks like another planet! The hiking trail was easy with a few rocky bits. The highlight of the trail was the waterfalls cascading down into natural pools overlooking a beautiful valley. Follow the white painted lines down to the base pool where you can swim and lay on the rocks in the warm winter sun.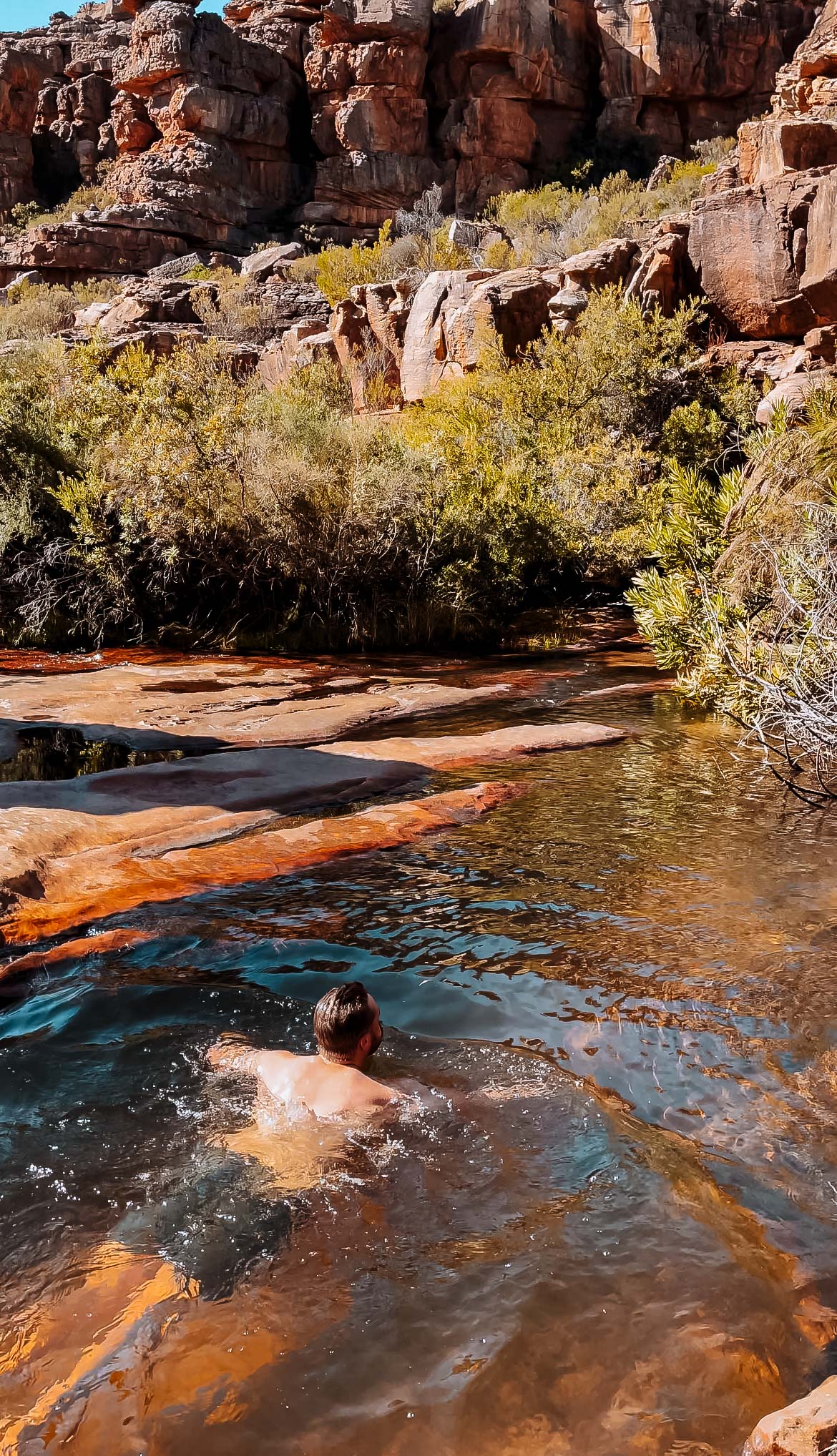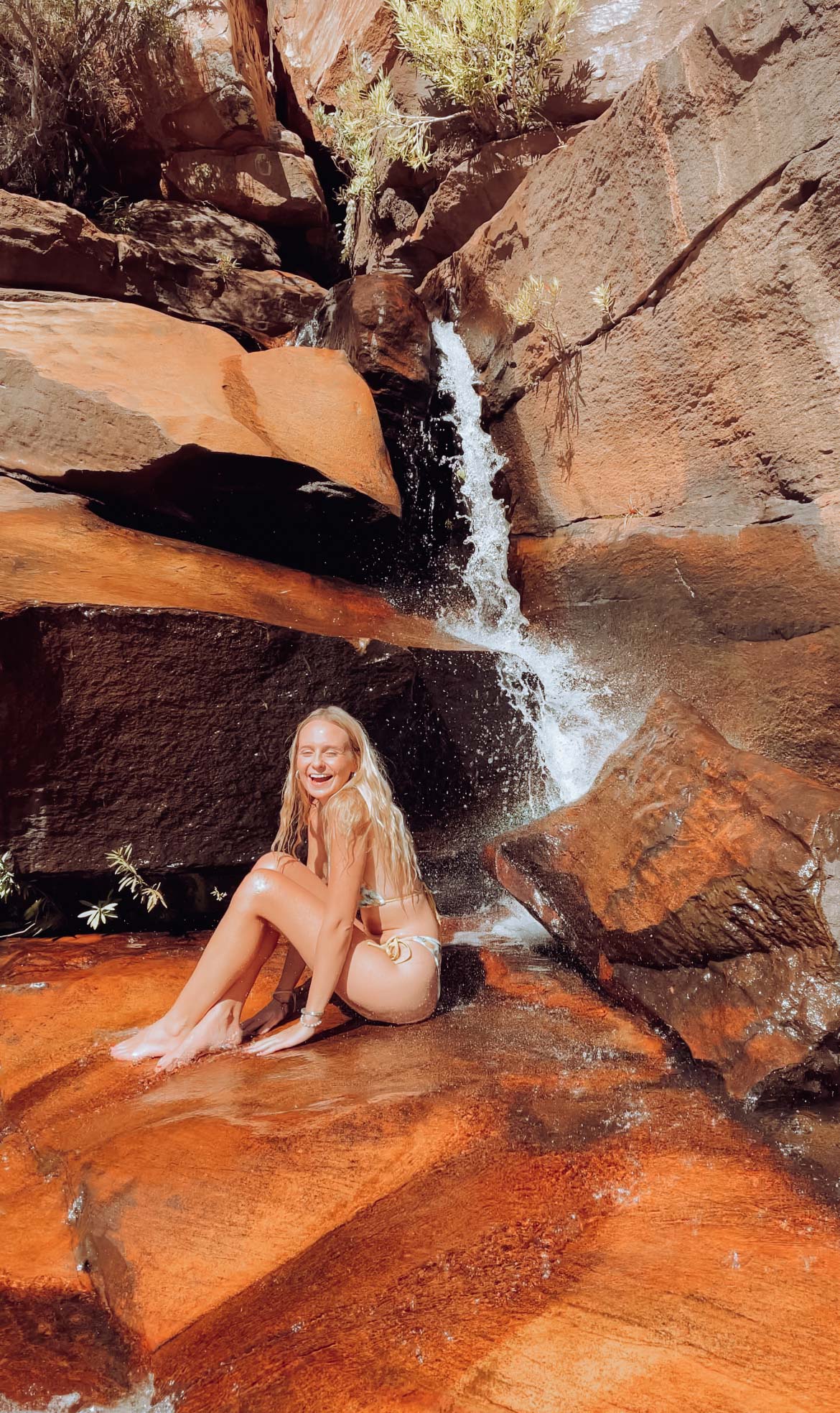 We have wanted to visit the Cederberg Wilderness area for the longest time and it did not disappoint. Our feet may have left but our hearts stayed behind. We will definitely visit this beautiful place again and we highly recommend a visit to the wonderful Africamps at De Pakhuys.
We absolutely loved this stay and managed to get a discount code for you. Use LifeOfBetts when booking at Africamps at De Pakhuys for 10% off your booking, yay!
Explore South Africa like a local insider with our meticulously crafted digital map! If you've enjoyed our blog's hidden gems, stunning hotels, secret campsites, breathtaking waterfalls, thrilling hikes, and delectable restaurants, you'll love having all these treasures at your fingertips. This map is your key to unlocking the best South Africa has to offer. Get ready to embark on your own unforgettable journey - grab our map and make your South African adventures even more extraordinary!