Welcome, fellow travellers and adventure seekers! As South African explorers who have spent three incredible years on the road, we've had the privilege of experiencing the diverse beauty of our country in every season. Today, we invite you to join us on an enchanting winter escapade, as we share our insights on the best destinations to embrace the magic of winter in South Africa. So, grab a cup of hot chocolate and let's embark on this winter adventure together!
Western Cape: A Chilly and Rainy Retreat
When winter arrives in South Africa, the Western Cape province transforms into a magical wonderland. Picture lush green landscapes, misty mountains, and captivating winelands. However, be prepared for colder temperatures and frequent rainfall during this time of year. But fret not! Embrace the cozy vibes by retreating to a charming cabin with a hot tub and fireplace.
Cape Town, the vibrant cosmopolitan hub, offers a plethora of winter activities. Bundle up and take a cable car to the top of Table Mountain for breathtaking views of the city enveloped in a winter mist. Explore the historic streets of the colorful Bo-Kaap neighborhood or indulge in wine tastings in the picturesque towns of Stellenbosch and Franschhoek.
360 on 62 Cottages: Nestled in the heart of the picturesque Montagu, 360 on 62 Cottages offers a tranquil retreat surrounded by breathtaking mountain views. These charming self-catering cottages provide a cozy haven for winter explorers. Each cottage is equipped with a fireplace to keep you warm during the chilly evenings. Unwind on your private patio and soak up the serene atmosphere or venture out to discover Montagu's renowned hot springs, quaint shops, and scenic hiking trails.
KolKol Mountain Pods: Embrace a unique winter escape at KolKol Mountain Pods, situated in the beautiful Elgin Valley. These eco-friendly, wood-fired hot tubs and cozy pods are nestled among pine trees, offering seclusion and tranquility. Immerse yourself in the soothing warmth of the hot tub as you take in the crisp winter air. With the stunning valley as your backdrop, relax and rejuvenate in these rustic yet luxurious mountain pods.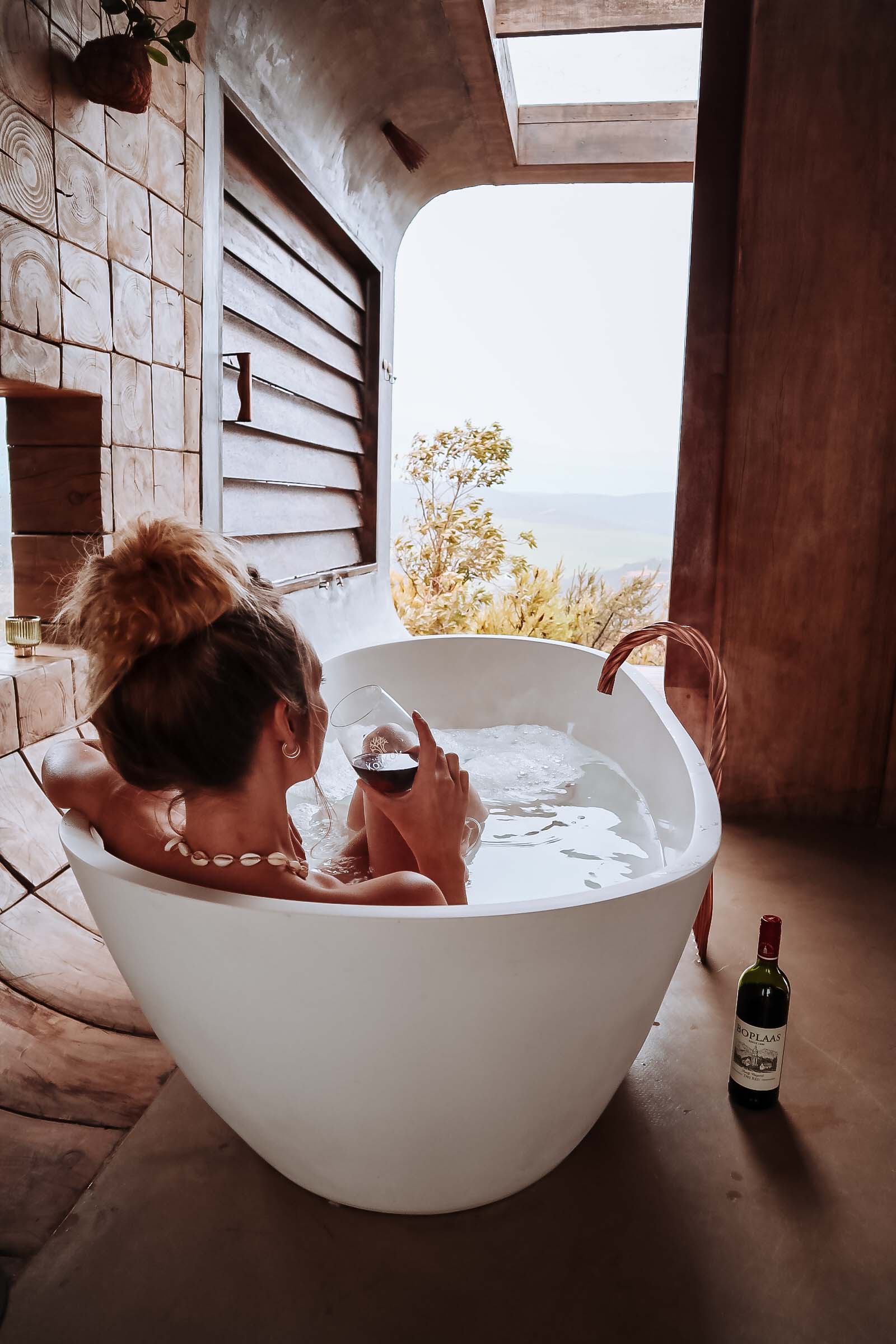 Southern Yurts: Set in the charming town of Stanford, Southern Yurts provides a truly unforgettable winter experience. Stay in one of their beautifully decorated and comfortable yurts, inspired by traditional Mongolian tents. Each yurt features a wood-burning stove, creating a cozy ambiance on chilly winter nights. Explore the surrounding countryside, indulge in wine tastings at nearby vineyards, or simply unwind by the fire with a good book in hand.
Durban: A Coastal Haven to Chase Away Winter Blues
If you're longing for sun-kissed beaches and warm ocean waters during the South African winter, look no further than Durban. This coastal gem in the KwaZulu-Natal province boasts a subtropical climate, offering an escape from the chilly temperatures experienced elsewhere in the country.
Durban is a melting pot of cultures, rich in history and culinary delights. Stroll along the famous Golden Mile promenade, explore the vibrant markets, and visit the amazing Shongweni Farmers Market. And, of course, don't miss the opportunity to dip your toes in the warm Indian Ocean and soak up the sunshine on the idyllic beaches.
Kruger National Park: A Wildlife Wonderland in Winter
For wildlife enthusiasts, a winter visit to Kruger National Park is an absolute must. As the largest game reserve in South Africa, Kruger offers an unparalleled safari experience. While the temperatures may drop, the absence of lush foliage allows for better visibility, making it easier to spot elusive creatures in the bush.
Embark on exhilarating game drives to witness the Big Five—lions, elephants, leopards, rhinos, and buffalos—in their natural habitat. The park is home to an array of diverse ecosystems, providing a unique opportunity to encounter a variety of bird species, antelopes, and other magnificent animals. Don't forget to bring your camera to capture those unforgettable moments.
Bonamanzi Game Lodge in Hluhluwe: An Oasis of Wilderness
Located in the heart of KwaZulu-Natal, the Bonamanzi Game Lodge offers an immersive safari experience. Explore the Hluhluwe-iMfolozi Park, renowned for its conservation efforts and incredible biodiversity. Witness herds of elephants, graceful giraffes, and the endangered white rhinos as you venture through this pristine wilderness.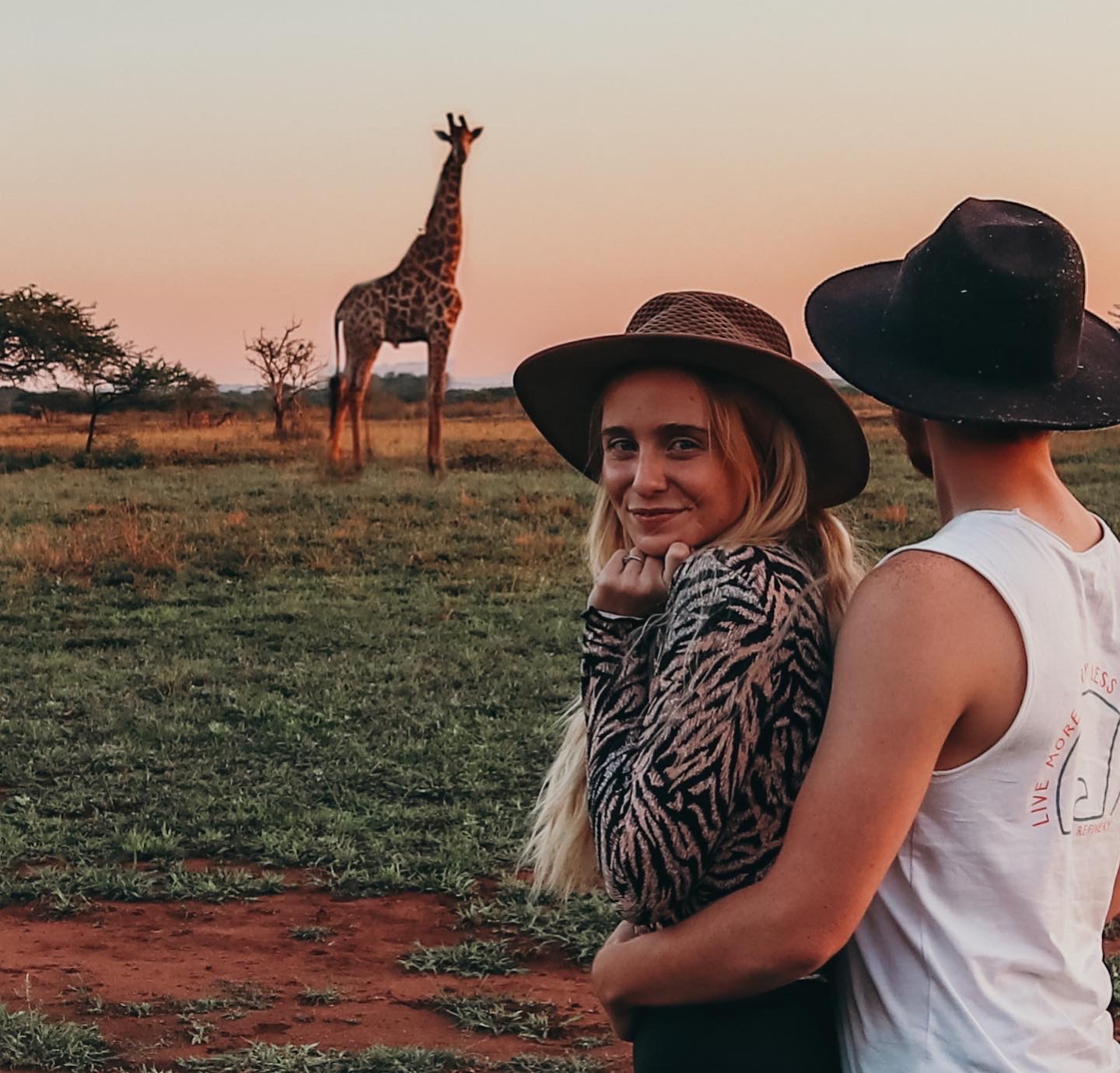 The lodge itself provides a luxurious retreat amidst nature. Unwind in comfortable accommodation, indulge in delectable cuisine, and listen to the enchanting sounds of the African bush under a starlit sky. Bonamanzi Game Lodge combines adventure and relaxation to create an unforgettable winter escape.
Giantscup Wilderness Reserve in Drakensberg: Majestic Winter Sceneries
Nestled within the magnificent Drakensberg mountain range, the Giantscup Wilderness Reserve offers a winter experience like no other. Towering peaks, cascading waterfalls, and dramatic landscapes paint a breathtaking canvas, inviting explorers to embrace the great outdoors.
Embark on hikes along well-marked trails, taking you through pristine valleys and offering panoramic views of the surrounding mountains. The Giantscup Wilderness Reserve is a haven for nature lovers seeking solace in the serene winter landscapes.
As winter weaves its enchanting spell across South Africa, there are endless opportunities for intrepid travelers to discover and explore. From the misty mountains of the Western Cape to the warm beaches of Durban, and from the untamed wilderness of Kruger National Park to the majestic sceneries of Giantscup Wilderness Reserve, this country has something to offer for everyone.
So, pack your warmest clothes, prepare your camera, and embark on an unforgettable winter adventure in South Africa. Discover the hidden gems, embrace the cozy cabins, and immerse yourself in the raw beauty of nature. Let the magic of winter unfold before your eyes in this diverse and captivating land.
Safe travels and happy exploring!
Explore South Africa like a local insider with our meticulously crafted digital map! If you've enjoyed our blog's hidden gems, stunning hotels, secret campsites, breathtaking waterfalls, thrilling hikes, and delectable restaurants, you'll love having all these treasures at your fingertips. This map is your key to unlocking the best South Africa has to offer. Get ready to embark on your own unforgettable journey - grab our map and make your South African adventures even more extraordinary!